Offering a One‑of‑a‑Kind Experience Through Site Rentals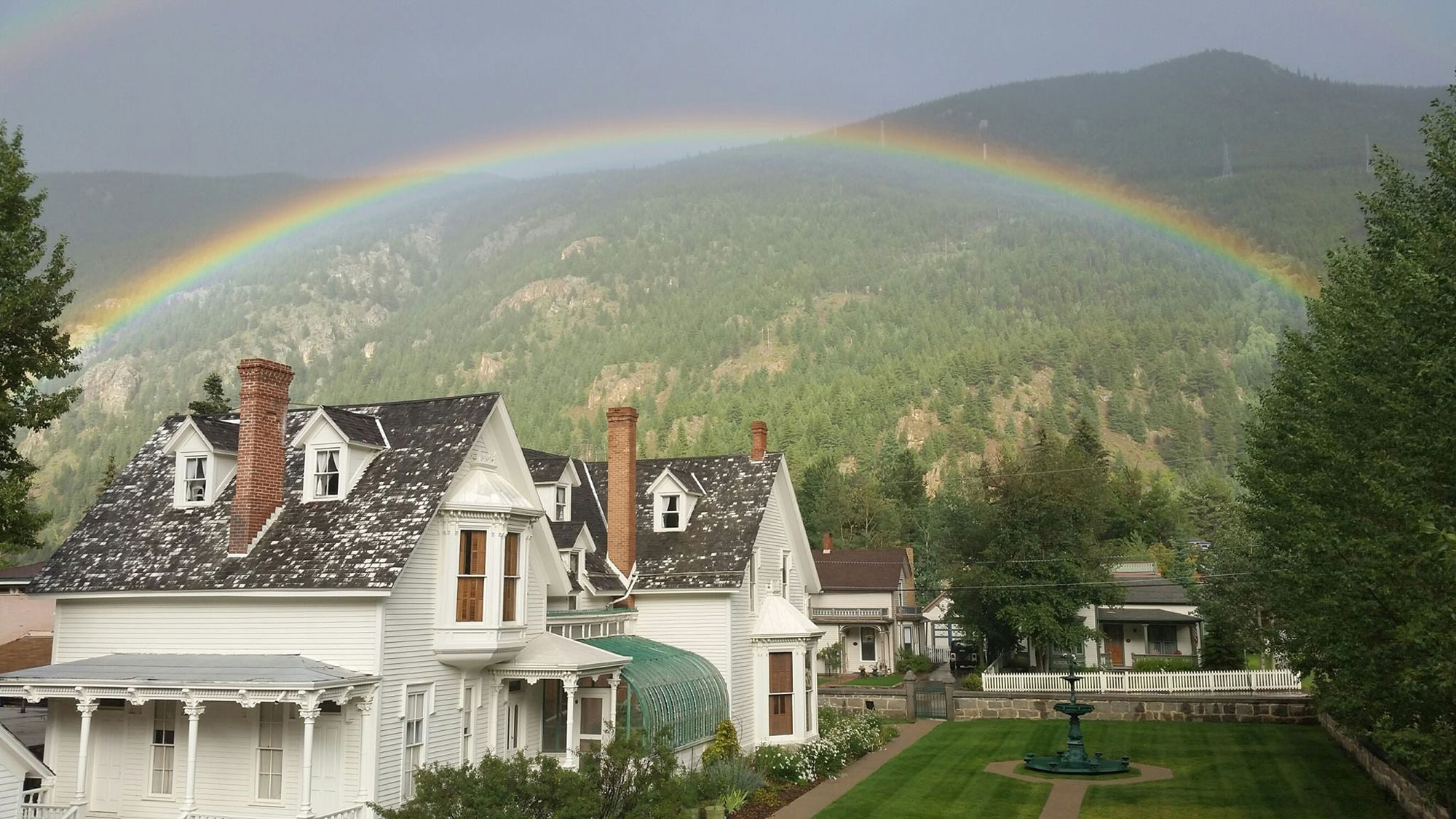 Applications for new events in 2023 are temporarily closed.
Unfortunately we are temporarily unable to book new events for the current season. We hope to be able to resume accepting bookings soon, to be informed of when that happens please check this page periodically. We apologize for the inconvenience
Consider us for your Wedding, Birthday Party, Anniversary Party, Garden Party, Baby Shower, Bar Mitzvah, Bat Mitzvah, Business Meeting, Corporate Retreat, A Private Dinner/Event in our Historic Dining Room
No matter what your special event is, we will provide a unique and beautiful experience. We are inclusive of all.
Nestled between mountain peaks in the Georgetown Silver Plume National Historic Landmark District, the Hamill House boasts an historic mining magnate's restored home including expansive green lawns, manicured gardens, majestic stone outbuildings, and beautiful trees to provide you with a picture-perfect site for your special day. Our unique historic property located in the picturesque town of Georgetown Colorado; just 45 miles from Denver, is perfect for an intimate event for three to a larger affair for one hundred and fifty.
​Our properties available for use include the Hamill House's grounds, Hamill Park located behind the Hamill House, and Anderson Park a few blocks away.
Please contact us to find out about pricing, request more information, and to schedule a personal tour of our beautiful Properties.
Historic Georgetown, Inc... is "Building the Future by Restoring the Past"
On May 7, 1970, the Georgetown Society, later known as Georgetown Historical Society and now as Historic Georgetown Inc. was incorporated. Thus the journey began. From the start HGI was as much a preservation agency as a traditional historical society. A first project was assistance to the Town of Georgetown in the passage of Colorado's first town-wide historic preservation ordinance that provided for the design review that continues today.
The years have seen HGI's acquisition and preservation of historic structures, conservation of the setting through open lands, promotion of heritage tourism, cultural and fundraising events, publications, educational courses and a constant, and sometimes boisterous, commitment to the integrity of the Landmark District. Today, HGI continues in its commitment to historic preservation through community education programs, restoration projects, historical property conservation movements, and much more.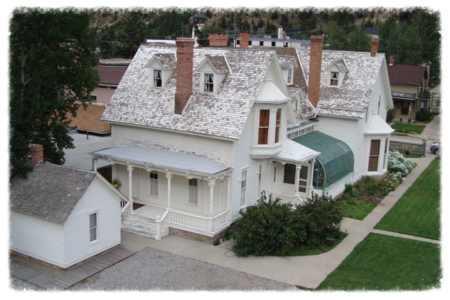 RESTORATION WORK - HAMILL HOUSE
We are pleased to announce that HGI has applied for a third grant from the Colorado State Historic Fund to proceed with some much needed repair work on the roof and the conservatory.  HGI will continue to fund raise for matching monies for the grant.  We will keep you updated on the status of our application. To donate to the restoration project go to the Support button / Donations. . or for more ways to get involved or donate directly, call our office at 303-569-2840. Our entire Hamill House restoration will be actively going on for a few more years. Please come and visit and learn about the master craftsmen who are doing the project.
Hamill House Museum: 305 Argentine Street, Georgetown
Alpine Hose No. 2 Georgetown Firefighting Museum: 507 5th Street, Georgetown
[email protected]
(303) 569-2840