SILVER SPLASH & GOLD RUSH DUCK RACES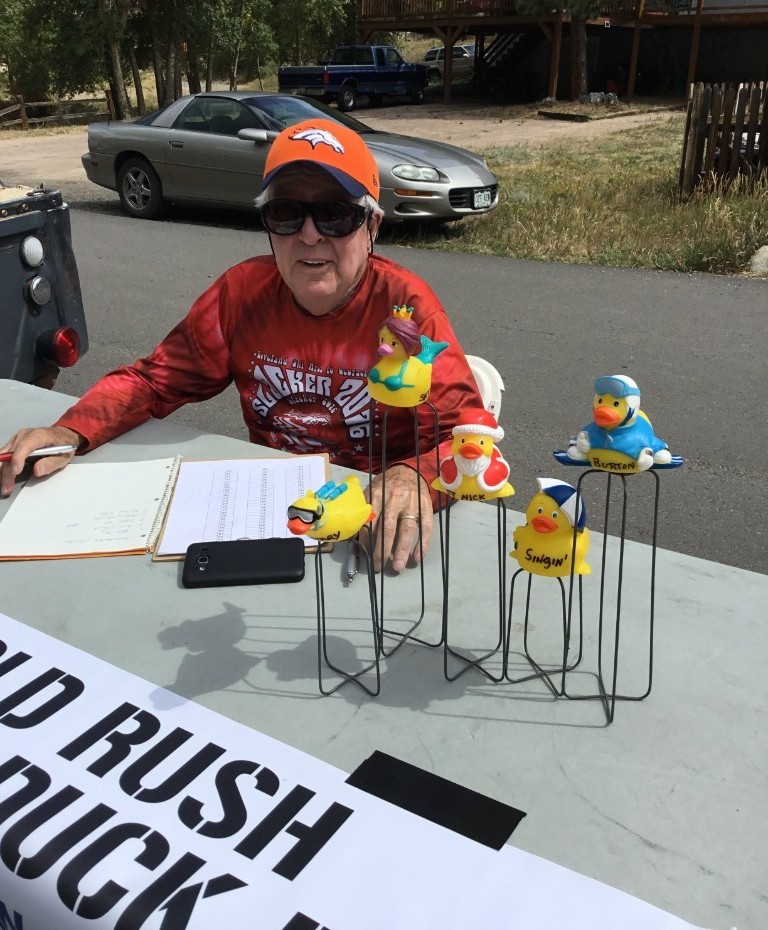 Support Historic Georgetown and other non-profits in Clear Creek County while watching hundreds of rubber ducks race down Clear Creek River in a feather-flurried swim to the finish line. YOU can win and the non-profits can win!
The Silver Splash Business Duck Race supports other local non-profits and starts off our Race Day at 11:45am. Buy YOUR FLOCK OF 5 for $20-Make sure you "ADD ON" your local business/organization (for FREE) to help them earn funds for their cause! The business with the most support for their duck and cause wins extra $$ for their selected charity.
YOUR flocks will race at NOON in the GOLD RUSH DUCK RACE. First, second and third place winners will receive a cash prize. Each duck is numbered and randomly assigned to participants. You must purchase an entry to support a merchant duck/non-profit.
TICKETS AND MORE INFORMATION:
Coming 2024